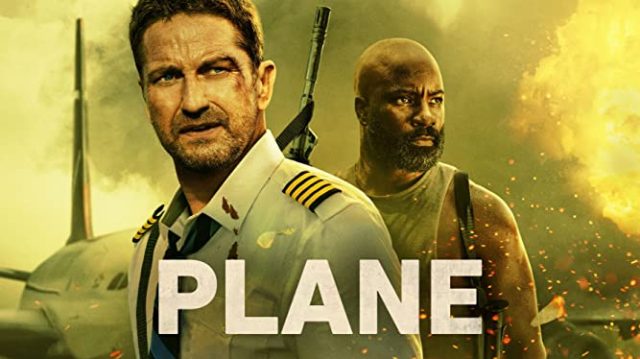 How stupid is this action movie?
If you know anything about avionics, you'll be working hard to suspend your disbelief. There are other points where you really have to squint to stay with the story. Also, Gerard Butler suddenly becomes proficient at fixing all kinds of things and knows how to move in a military combat way about 1/3 from the end. Despite getting the shit kicked out of him in the rest of the movie.
Would I let the little'un and the big'un watch it?
There are a ton of F-bombs, which is standard fare in our house and the worst of the violence is off screen, so yeah. They weren't interested in it. Come to think of it, they are rarely interested in watching TV these days.
What I liked:
Gerard Butler is always fun.
There were a couple of choice comedy moments.
I feel like the passenger reactions throughout were pretty spot on.
The number of casualties was way less than expected and I'm not sure how I feel about it. Every time one of us said, "Oh, he's dead," we were wrong.
What I didn't like:
Not sure if Gerard Butler's dad bod was intentional.

Gaspare's story line just … ends. I wanted a post credits scene showing him on a beach somewhere.

Watching this with someone who took flight lessons led to several MST3K moments concerning the plane itself.
Overall impression:
It threaded the line between good stupid and bad stupid. Watching it once was an entertaining way to spend a random Wednesday night. Once was also enough.
How to watch:
Rent on demand for $5.99 currently. I'm sure it'll be streaming somewhere soon.