I actually do have book type things to tell you, but first: cat.
Sterling, my sweet summer child, ended up being very, very sick. He would sneeze in fits, the end of his nose was torn up, and his lymph nodes were swollen. Just about every 30 days we were giving him the FIV/FeLV combo test, and the third one came back positive for FeLV. Unlike FIV, where infected cats can live normal, happy and healthy lives, feline leukemia virus is a bitch of a disease. Unfortunately, Sterling's infection progressed rapidly into lymphoma and his quality of life tanked.
I am so grateful to have given him a home for four months where he was loved and lavished with affection. He certainly gave me years worth of love in return.
Out of that sadness came more love! Though I have had tuxedos, Rorschach is my first all black cat. Along with Agent Floofy Buttkins, I can say I have Halloween cats. 🙂 I brought him home yesterday and as you can see, he's settling in quite nicely.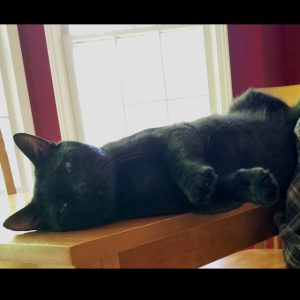 If you follow me on Twitter or Instagram, prepare to be inundated with (more) pictures of all three animal writing assistants.
If you haven't grabbed a 99c copy of Brimstone Born or Born of Ashes yet, be sure to get one before the weekend is over! Monday morning they will go back to their regular price ($2.99).
You'll also want to get signed up for my newsletter (handy box is on the upper right ➹) so you can gain access to the new secrets page. All sorts of fun stuff is going there, like free short stories, world maps, character lists, behind the scenes pictures and info… basically it's your all-access pass to insider goodies.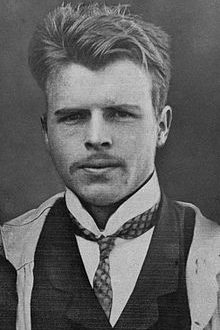 * I totally had to look up how to spell Hermann Rorschach's name correctly and in so doing, saw a picture of him. I'd always pictured some stodgy old dude with a creepy mustache (totally looking at you Nietzsche), but as befits my handsome boy, he is actually a historical hottie.